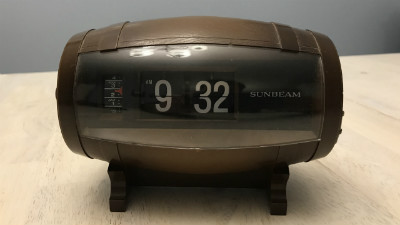 The Sunbeam Beer Barrel Alarm Flip Clock

The Beer Barrel flip clock, evidently model (catalogue number) 85-115 is a bit of a mystery. You won't find many (or any online) and it comes with no explanation. It's just a flip clock .... that looks like a tapped wooden beer barrel.
See the Article
for more information and pictures.
If anyone finds any information on this clock, I'd sure like to know about it.
Video of tearing down